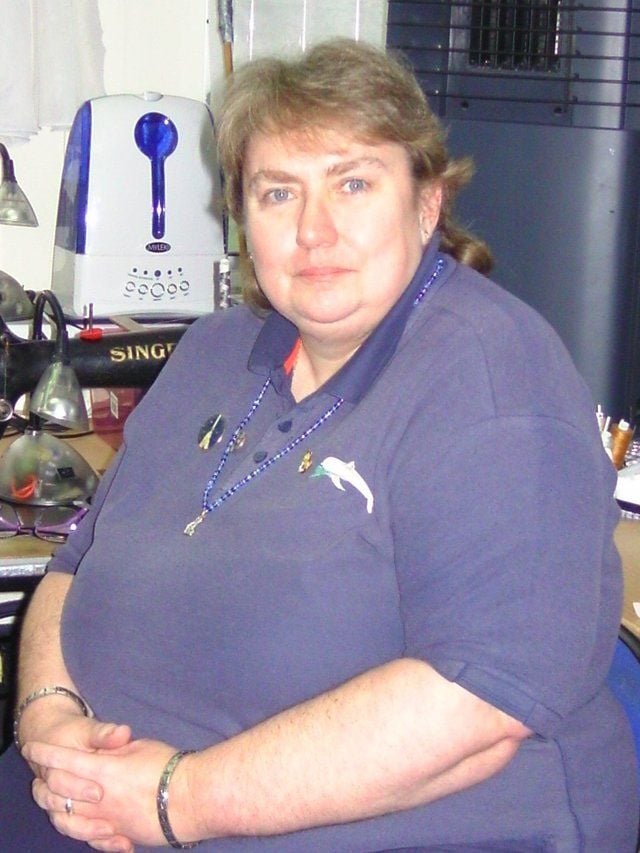 I am Lynne Doughty, I own/run this one woman business, which was established on 1st November 1996.
I have over 35 years experience in the clothing alteration and medal mounting business, and am able to alter just abount anything. (If I cannot do I will tell you.) I am a perfectionist at heart and rather than rushing an alteration I will do the best job possible, as quickly as I can. I ask for at least 28-35 working days as I am usually booked up. I DO NOT DO SAME DAY ALTERATIONS. If you have a fixed date then please tell me and I will make sure your item(s) is completed for that.
If you can tell an alteration has been done then it has not been done well. Most of my customers tell me that they cannot tell I have alterated the garment until they try it on and it fits.
My Team is not your usual type of team but without each of them I could not do my job to the best of my ability. They are not very talkative but have seen their fair share of drama's, customers and garments over the year's.
I may not be the fastest seamstress in the world but I do try hard to do what you require for when you require it. But know this I will always do my best to do the best job I possibly can.
I frequently get behind with my work load, as there is only one of me to answer the phone, tidy up and do the work etc.
So please be a little patient with me if I miss your scheduled date by half a day, especially if you have told me there is no hurry for it